First hike to Round Top was Tuesday, August 31, 2021. We departed from 31 Ednam, made a few detours and explorations adding up to 4.92 miles.
Katy and I followed the All Trails map, more or less except around the pond/green that was abandoned with the golf course renovation. On return we investigated the Rescue/Maintenance access trail (to the golf cart path), the old cemetery.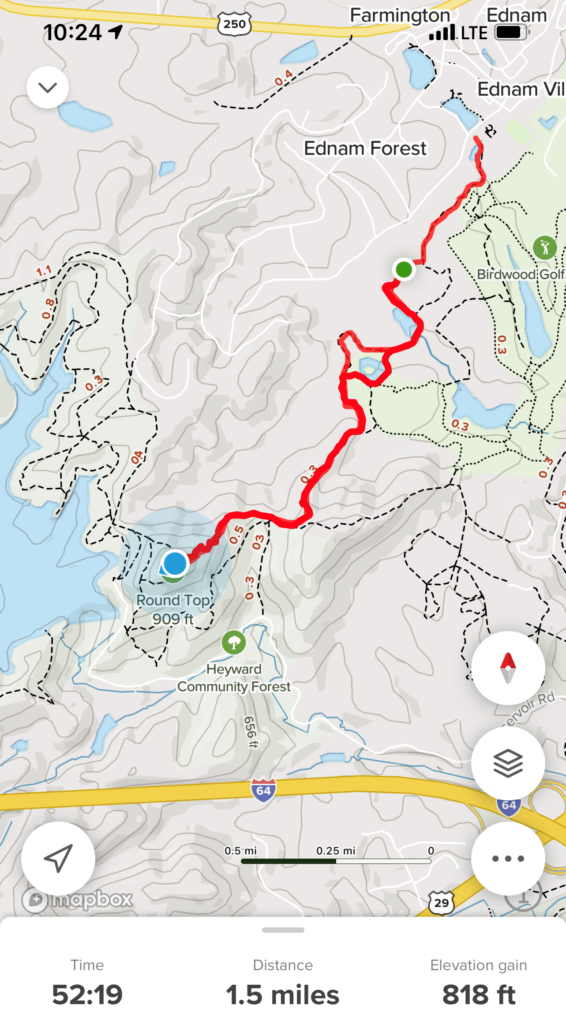 Photos from this hike
Interesting diversions:
Side Trail to Old Cemetery
Muddy Trail around the pond around abandoned golf green
Trail that cuts off to Foxhaven Farm
Nearing Round Top there is evidence of mineral prospecting. Lots of scattered pieced of white quartz.
Shelters built at Round Top many years ago, probably for hunters or scouts.